Anne Findlay - Chairperson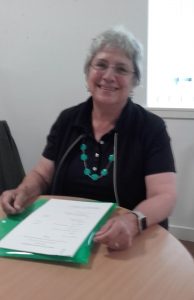 Anne was a nurse for 37 years working in ARI, Children's hospital and latterly as a Quality Assurance Officer with the health board. After retiring she spent 7 years helping people with epilepsy in the community and then working in a pharmacy for a year. After fully retiring Anne felt she still had something left to offer and joined the board of DPHS in 2015.
Paul McMenemy
Vice Chair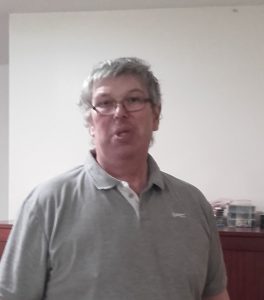 Paul moved with his family from his home in London 23 years ago and studied Administration and Computing at Aberdeen College for 3 years. Paul is an Aberdeen City Council Tenant and is currently the Tenant Volunteer Chairperson of the Aberdeen Housing Services Review Group. 
As well as being Vice Chair of DPHS Aberdeen he also Chairs the Housing Performance and Budget Group. Paul is a Community Councillor and is Vice Chair for Northfield Community Council. Involved in The Health & Social Care Partnership. He is a patient representative of Northfield Medical Practice with the communication group for the new GP Practice being built. Vice Chair of St Machar Parents Support Project. 
Julie Montgomery
Treasurer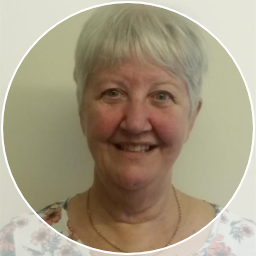 Julie joined DPHS this year as the Treasurer. Julie works for Aberdeenshire Council as a Sheltered Housing Coordinator and previously worked in the Health and Social Care sector for many years.
Julie has known of the work of DPHS for a considerable time. Julie lives in Maud in Aberdeenshire.
Councillor Sandra MacDonald
Director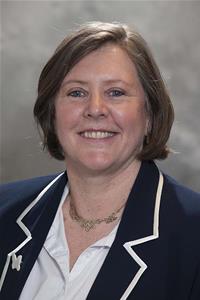 Born in Africa, brought up in Aberdeen, Sandra studied at Aberdeen and Strathclyde Universities, working in tourism in the North-East before switching to the oil industry, where she worked as a data analyst.
She is married to North East Labour MSP Lewis Macdonald. They have two daughters, one working as a Physician Associate in the NHS, the other an engineering student.
A life-long campaigner for women's and workers' rights, Sandra was elected as a Labour member to represent George Street / Harbour on the city council in 2017, where she works hard to enable local people to have their say on decisions affecting their communities. Sandra is the council's housing and transport spokesperson; the chairperson on NESTRANS, the north east's transport partnership; a member of Aberdeen Women's Alliance, Workers' Educational Association and Grampian Regional Equality Council. She enjoys reading, playing table tennis and winning at strategy games!
Jean Morrison MBE
Director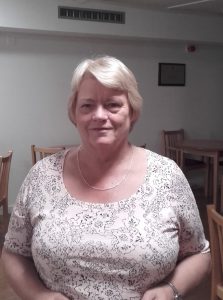 Jean was an elected member with Aberdeen City Council for 5 years from 2012 – 2017. She was also CEO of SCARF a fuel poverty charity based in Aberdeen and was awarded an MBE for services to energy efficiency in Scotland. 
Her interests include housing and health issues of disabled people, alleviation of fuel poverty, reading and travelling. 
Mike Scott
Director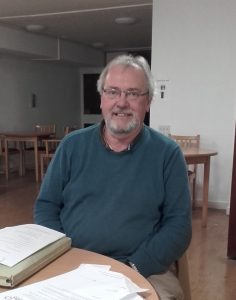 Mike spent almost 30 years in Local Government in Inverness, Angus and Aberdeen, nearly 25 as a Chief Officer in Planning, Housing and Health & Social Care and in January 2006 he took early retirement.
He is now a Company Director of SCARF, the DPHS in Aberdeen and Aberdeen Heat & Power Ltd. He is currently Chair of SCARF Enterprise Scotland and Osprey Housing. He also previously held an NHS Grampian Board appointment and was on the Housing and Property Chamber for Scotland.
Mike is married with 3 adult kids and a granddaughter. He is an avid music lover, especially the blues, and a football fan.
Shirley Finlayson 
Manager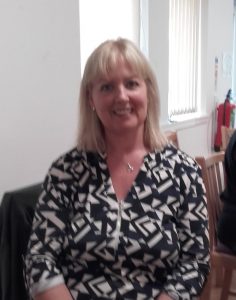 Shirley has been in post at DPHS Aberdeen since 2004. She has established a good working relationship with local housing providers, health care providers and disabled clients. 
Her previous positions with Stewart Milne Homes as Low-Cost Housing Co-Ordinator and with Barratt Homes as a Sales Executive provided a knowledge of housing provision in the City. Subsequently she spent 5 years as Supervisor at Homechoice (a Common Housing Register in Aberdeen) where she gained an insight into provision of social housing in the City.  She is member of the Chartered Institute of Housing and is qualified in Level 4 Certificate of Housing (Distinction).
Shirley's interests are cooking, travelling and spending time with family and friends.
Mel Booth
Senior Housing Strategy Officer 
Aberdeen City Council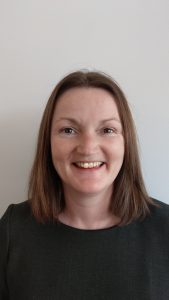 Mel has over 15 years' experience working in Housing across several local authorities in Scotland. She currently manages the Housing Strategy Team within Aberdeen City Council and is particularly interested in affordable and adapted housing. 
Pamela Henderson
Senior Housing Adviser
Pamela has extensive experience in administration, HR, accounts and account management having previously worked in the Hospitality and Oil & Gas industries for over 10 years. Pamela took a break from working to care for her daughter who has disabilities; this has given Pamela great insight into the needs of disabled people regarding housing.  Pamela returned to work as a volunteer for DPHS Aberdeen then took up the position of Housing Advisor when her daughter started school. She was promoted to the post of Senior Housing Advisor in 2017. Pamela has completed her Shelter Training on Housing Law, Information and Advice Standards Level 6. She is due to complete further distance learning courses in Counselling Skills and Team Leading.  
Cheryl Robbie 
Senior Housing Adviser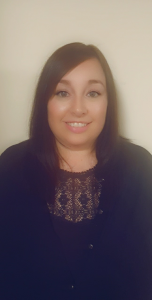 Cheryl has 20 years extensive experience in administration.  She held various administrative roles within the Scottish Court Service working in the Civil and Criminal Offices as well as working in the Fines Enforcement Team.  Prior to taking up her position at DPHS Cheryl worked for NHS Grampian at Aberdeen Royal Infirmary as Ward receptionist and latterly a Clinic Co-Ordinator for General Medicine and Infectious Diseases.  Cheryl has completed Shelter Training SCQF Level 6 in Housing Law Advice.
Dorothy Askew
Housing Strategy Officer
Aberdeen City Council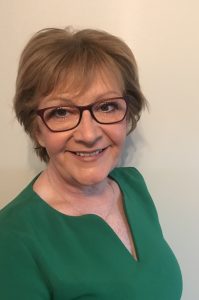 Dorothy has more than 18 years' experience working in housing strategy with a focus on specialist housing and independent living. Her role provides the strategic link between housing, health and social care. She has provided support to the DPHS throughout this time and is involved in developing and monitor.
Mary Duguid
Member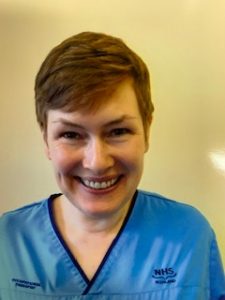 Mary Duguid, Senior Occupational Therapist in Vascular and Amputee Rehabilitation. Based at Aberdeen Royal Infirmary and works also at Links Unit Woodend providing Occupational Therapy Service to the amputee rehabilitation beds there.